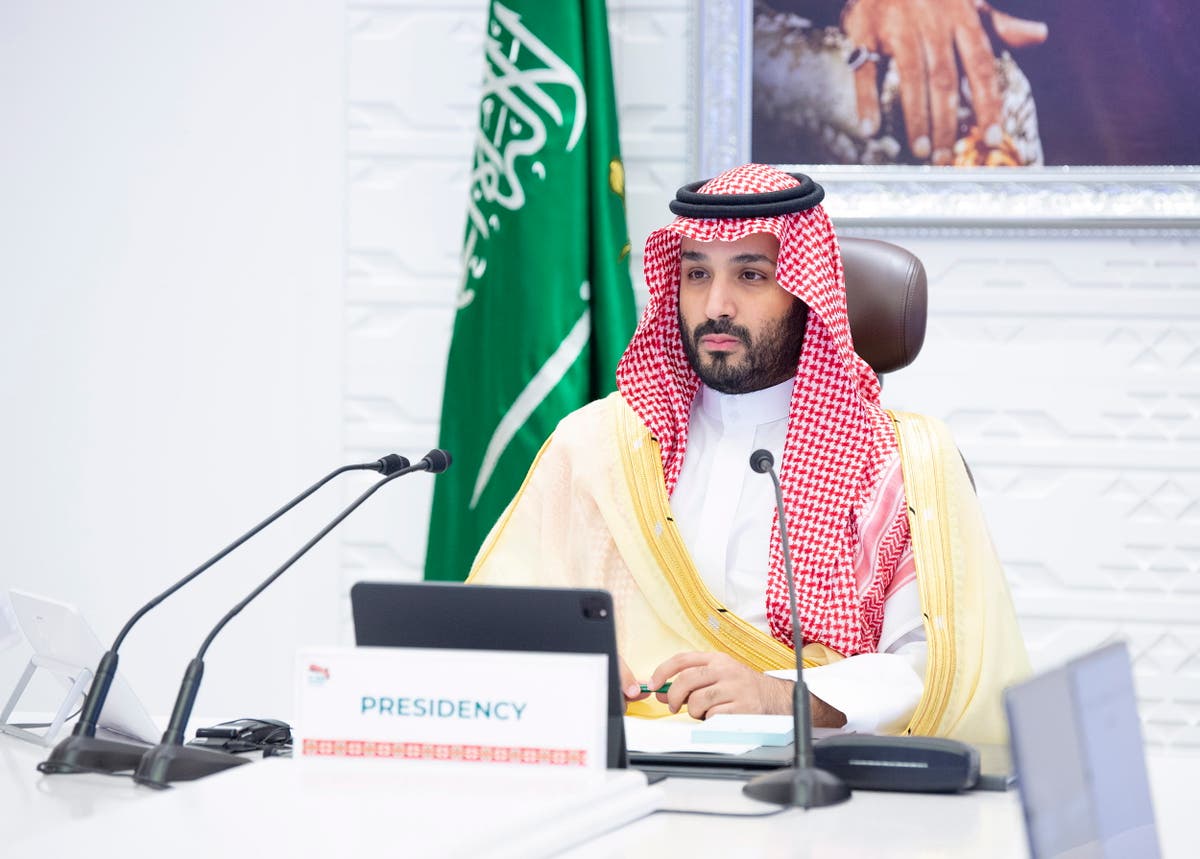 Saudi G20 summit promises equitable global access to vaccines but fails to ease debt relief for developing countries
G20 leaders have pledged "affordable and equitable access for all" to new coronavirus vaccines, but refrained from committing new funds to meet this pledge or to cancel the debt of developing countries whose economies have been weakened. hard hit by the economic crisis this year. crisis.
The statement released by the Multilateral Forum Leaders Summit on Sunday called the pandemic "an unprecedented shock that has exposed vulnerabilities in our preparedness and response and underscored our common challenges."
Regarding vaccines, he said: "We will spare no effort to ensure their affordable and equitable access for all. "
Western pharmaceutical companies, including Pfizer and Moderna, announced earlier this month that their vaccine candidates were found to be up to 95% effective in trials.
The US, EU, UK and Canada have pre-ordered tens of millions of doses of these drugs, but developing countries' access to potentially life-saving drugs is growing concerns.
Saudi Arabia holds the G20 presidency, but this year's Leaders' Summit was held virtually because of the pandemic, which has killed more than 1.3 million people on the planet this year.
The European Union urged other forum members to invest more money in a global vaccine distribution project. But there were no specific financial commitments in the statement, which followed two days of online meetings of world leaders.
"There is a clear recognition of the G20: if we leave a country behind us, we will all be behind," Saudi Finance Minister Mohammed al-Jadaan said at the event's closing press conference.
The G20 agreed in April to suspend interest payments on debt owed to Western governments in up to 73 low-income developing countries as part of a Debt Service Suspension Initiative (DSSI). This has so far deferred about $ 5.7 billion in debt service payments.
But the forum has come under pressure to write off those debts entirely, as the global economy enters its biggest recession on record and many poorer states face enormous financial pressures.
The International Monetary Fund has forecast that sub-Saharan Africa's GDP is set to contract by 3% this year and debt-to-GDP ratios are heading over 60%. Countries like Angola, Zambia and Ghana are estimated to be the most in difficulty.
Sunday's statement agreed to extend the debt repayment suspensions until mid-2021, but did not agree to cancel the total amounts owed.
"Given the scale of the Covid-19 crisis, significant debt vulnerabilities and the deteriorating outlook in many low-income countries, we recognize that debt treatments beyond DSSI can be necessary on a case-by-case basis, "he said.
Saudi Arabia will hand over the G20 presidency to Italy next month, and it will be up to the government in Rome to resurrect the issue of debt cancellation for developing countries in 2021.
"The world is not out of the woods yet on this crisis," IMF Managing Director Kristalina Georgieva said in a post-summit statement.
"The cooperation is going to be even more important in the future."
Activists stressed the need to go much further in canceling the debt.
"Too many developing countries are still excluded from debt relief and aid measures," said Eric LeCompte, executive director of Jubilee USA Network.
He added that the G20 must implement a broader debt relief framework, stressing that six of the 12 countries with the highest coronavirus death rates are middle-income countries, which remain out of scope. application of the G20 debt process.
At the summit, European Commission President Ursula von der Leyen called on G20 countries to pledge to close a $ 4.5 billion funding gap in the so-called ACT-Accelerator, a mechanism led by the World Health Organization which aims to guarantee universal access to tests, treatments and vaccines.
On climate change and environmental protection, the G20 press release declares that its members are "committed to protecting our planet and building a more environmentally friendly and inclusive future for all".
The independent negotiated a landmark statement from 20 of the world's leading wildlife organizations on the need for urgent action to prevent another pandemic, which was handed to G20 leaders at the summit.