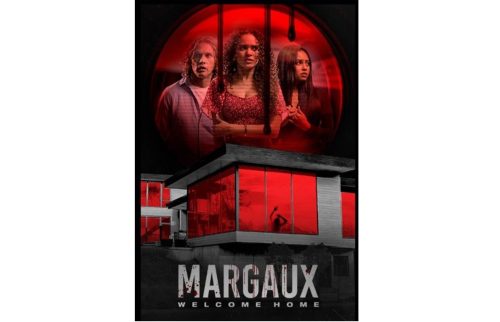 Meet Margaux the Wicked Smart House
Apparently, Hollywood has found Alexa and Josh's evil half-sister. Guess it was only a matter of time before Tinsel Town had its negative take on the smart home revolution filmed turning it into a mechanism of sadistic death and evil.
Yeah…that's the plot of Paramount's new movie"Margauxin which an AI voice-controlled smart home systematically murders a group of handsome, handsome college friends (of course) who have rented the house out as a short-term rental for the weekend.
From the trailers, it looks like Margaux is basically HAL from "2001: A Space Odyssey" with the same monotonous voice, only this time it's a female voice. And, like HAL, this voice-activated smart home goes on a killing spree in which Margaux's soothing computer-generated voice sadistically murders everyone one at a time. (I haven't actually seen the movie and I'm not sure I'm willing to pay $4.99 to stream it.)
Here's how the studio describes the film:
"What Margaux wants, she gets. As a group of seniors celebrate their final days of college in a smart home, the home's highly advanced artificial intelligence system, Margaux, begins to take on its own deadly presence. A carefree weekend party turns into a dystopian nightmare as they realize Margaux's plans to eliminate her tenants one way or another. Time begins to run out as the group desperately tries to survive and outsmart the smart home.
From what I can see, 1984-style security fears are instilled by the time the student troupe arrives at the remote Pacific Northwest "shack". The house is called a cabin in the trailer, but it looks like an ultra-modern house with floor-to-ceiling windows and a cantilevered second floor.
Immediately, the sexy-voiced home control system identifies guests with retinal scans and begins giving details about their lives, presumably from instant checks of social media activity.
At first it seems like the kids are being wowed by the smart home's capabilities… all but our skeptical heroine. The evil smart house methodically kills off the nubile young vacationers one by one as they are each in various stages of undressing. In one trailer, we see a voluptuous college student in a skimpy bikini killed by the automatic pool sweep while she's distracted by staring at the outdoor video wall. (I didn't invent anything).
In another clip, two other young lovers getting into bed are suddenly "glued" to the floor by a goo 3D printer, then appear crushed as the ceiling crashes down on them like a trash compactor. (Again, I didn't make this up.)
Read more : Marketing horror stories: I was blocked on my own social media accounts
The plot seems to follow every horror movie cliche ever written. The current rating on IMDB is 4.3 stars out of 10. I'm guessing at the climax the heroine is the only one left and she eventually defeats Margaux in the final scene while delivering a Clint-like one-liner Eastwood such as "Go to hell with Margaux.
It is not enough for integrators to struggle with inflation, supply chain, labor shortages and a slowing economy, now the entire market must grapple with the negative perception that smart homes will kill you. Shit. On a positive note… I guess this movie will bomb!