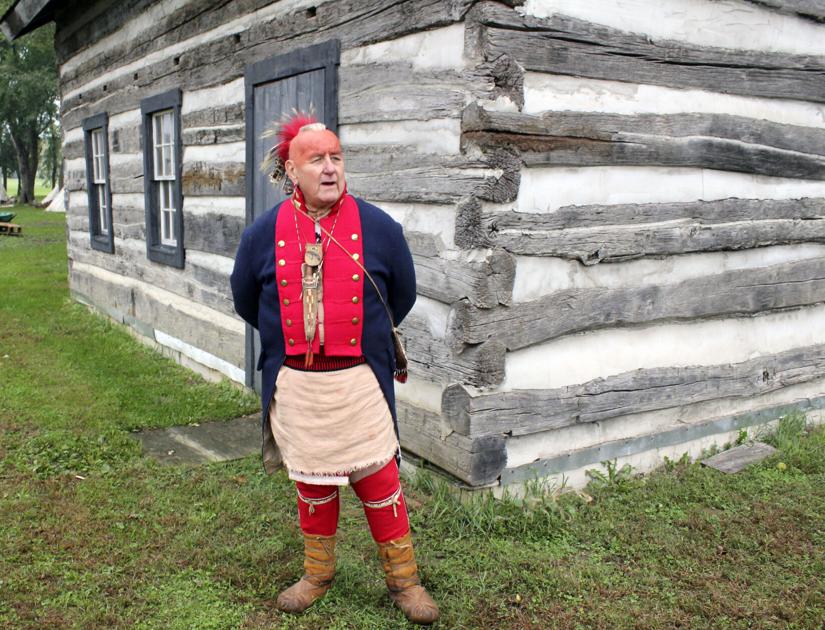 Five medals at The Trace | Multimedia
[ad_1]
LIGONIER – The five-medal living history event resumed at a new location on Saturday.
The event, which features reenactors living the life of American Indians, pioneers, colonial-era settler families, merchants and soldiers, has moved to the grounds of the historic Stone's Trace Inn along US 33 south of Ligonier. The event was held annually at River Preserve Park in Benton.
Event leader Mike Judson of Elkhart said the decision was made after the event skipped a year due to the COVID-19 pandemic.
"This is a dedicated historical event, mostly from the 1750s to 1815s, which is pre-state," Judson said. "We took the name Five Medals (Wonongaseah) because his village was very close to where River Preserve was located, but it is still very relevant as US 33 was the main trade route between the town of Little Turtle (Mihšihkinaahkwa) of Kekionga, later Fort Wayne, and the native villages of Elkhart River and St. Joe River.
"What we're trying to do is give our visitors a taste of colonial America, pre-independence Indiana, teach them about the history that was here and keep them entertained. a lot.
[ad_2]