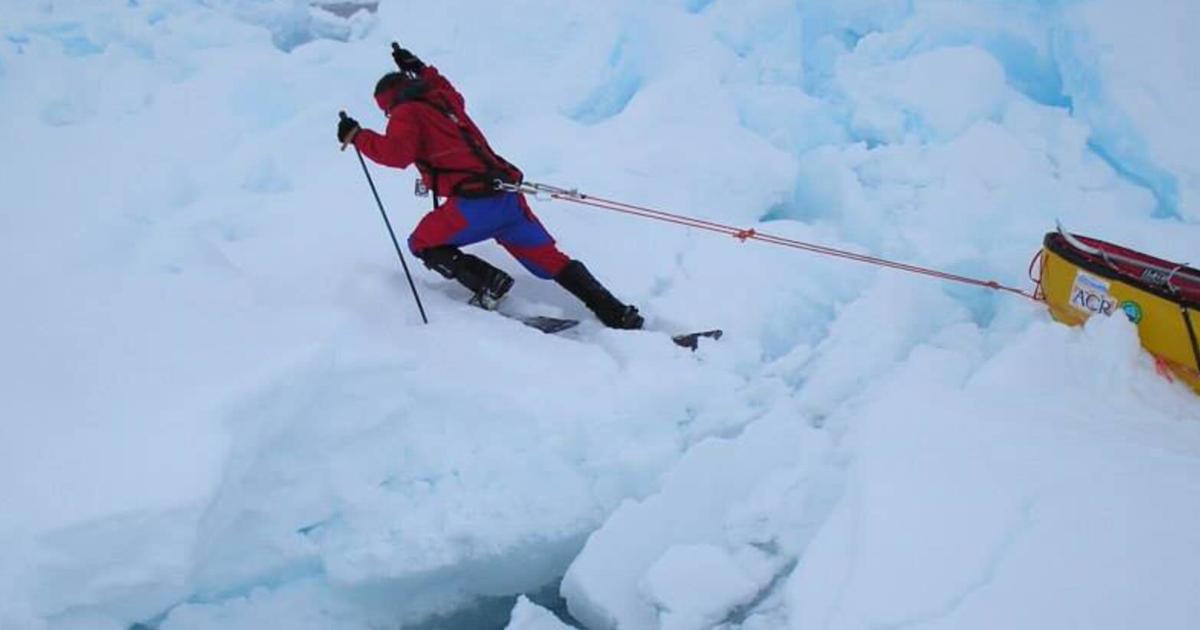 Explorer and mountaineer Lonnie Dupré will give a multimedia presentation on the adventure of polar travel | To free
The public is invited to discover the adventure of polar travel during a dynamic multimedia presentation by explorer and mountaineer Lonnie Dupré.
The presentation, titled "Life on Ice: Arctic Expeditions", will be the final event of the University of Wisconsin-Eau Claire – Barron County's "Thursdays at the U" fall series. It will be from 12:30 p.m. to 1:30 p.m. on December 9 in the Blue Hills Boardroom (Room 234, Ritzinger Room) on the Rice Lake Campus.
Dupre will highlight the challenges of climbing Denali (formerly Mount McKinley), North America's highest peak, solo and in winter, and will also discuss expeditions around Greenland and the North Pole. He will share his impressions of life on the trail, with a special focus on goal setting and achievement, teamwork, overcoming obstacles and climate change.
Breathtaking images, as well as videos, arctic gear and a variety of other props will complete the presentation.
Dupre, who lives in Grand Marais, Minnesota, has traveled more than 15,000 miles of Arctic travel by dog ​​sledding, skiing and kayaking. While using non-motorized means of transport, he led several major expeditions, including the Russian Far East, the first winter crossing from west to east of Canada's Northwest Passage, and the first and only circumnavigation of the 6,500 miles of Greenland coast and two North Pole expeditions.
On all UW-Eau Claire campuses, everyone, including presenters, is required to wear masks indoors.
The weekly "Thursdays at U" series is free and open to the public thanks to support from UW-Eau Claire – Barron County Foundation.
For more information on the series: Linda Tollefsrud, Emeritus Professor of Psychology, UW Colleges, [email protected]