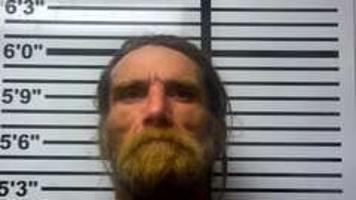 Exit before lunch, return for dinner | Multimedia
Timothy Thompson is very fond of meth or food in prison. He'd better hope it's the latter, because that's probably all he'll get his hands on over the next few months.
Thompson, 46, was arrested Saturday night and charged with possession of methamphetamine – hours after being released from Jones County Adult Detention Center for selling methamphetamine.
Deputy Matt Bailey arrested Thompson during a traffic stop in Moselle before 6 p.m. and discovered 3 grams of methamphetamine on him, according to the report. Prison records show he was charged with having an expired label as well as possession of a controlled substance and sale of methamphetamine.
It is not uncommon to catch people for the same offense weeks or even days later, said Sgt. Jake Driskell of the JCSD Narcotics Division, "but catching someone within eight hours of being released from prison … that usually doesn't happen."
JCSD Narcotics arrested Thompson for selling methamphetamine last Wednesday and he remained in jail until he was released on bail around 10 a.m. on Saturday. He was out before lunch and back in time for dinner.
He made his second initial appearance in Jones County Court of Justice in five days on Sunday and his previous bail was revoked, meaning he will have to stay behind bars until his meth sales charge. be resolved by the Jones County Circuit Court.