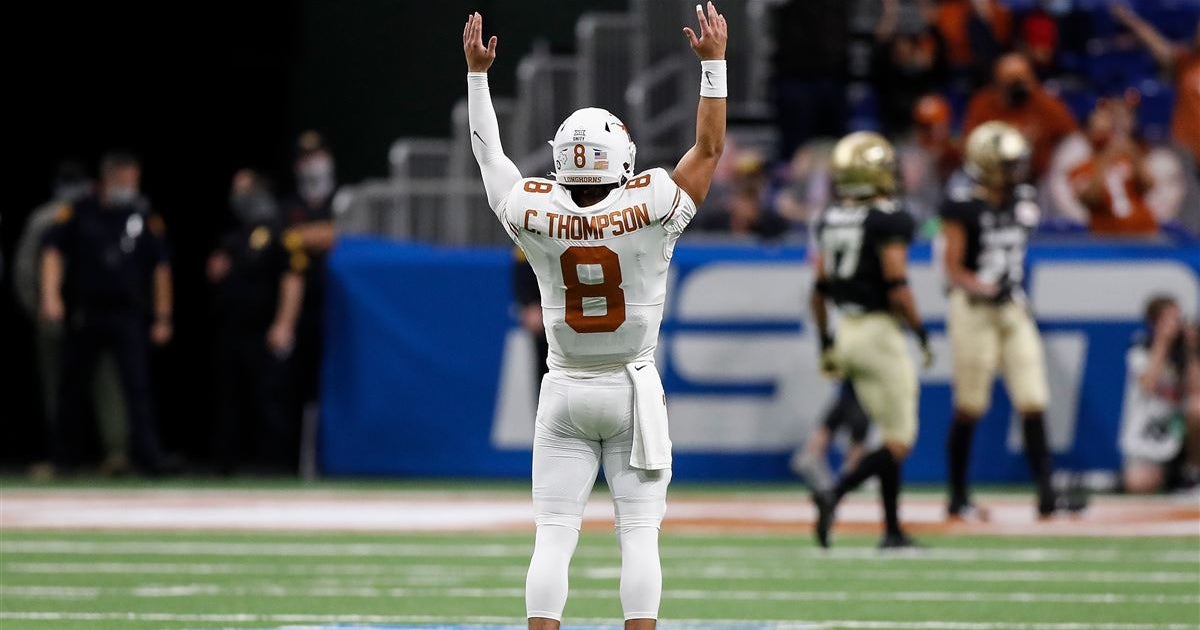 BFC stars secure NIL deal with ibble app ahead of 2021 season
As the college football season quickly approaches, social media company ibble tells 247Sports Exclusive that it is launching a four-day college football-centric event.
The Athletes to Influencer event runs August 23-26 on the ibble app, featuring college football media figures interacting with each other and interviewing current college football stars. It is one of the first noticeable names, images, and similarities between college athletes and a social media company.
The players to participate are the starting security of Texas A&M Leon O'Neal, Auburn starting linebacker Owen Pappoe and Texas quarterback Casey thompson.
O'Neal started every game for Texas A&M last season, posting a career-high 48 tackles and adding a pair of interceptions. Pappoe finished the 2020 season with 93 tackles and six tackles for a loss. He is considered one of the SEC's best back linebackers. Thompson, for his part, is in the midst of an uphill battle to be Texas' starting quarterback.
The event, which will be held on the ibble app, will also feature notable members of the college football media such as Bud Elliott of 247Sports, ESPN NFL Draft analyst Matt Miller, Split Zone Duo's Steve Godfrey, Zach Barnett. of Football Scoop and Barrett Sallee of CBS Sports.
Here is the detail of the day to day event:
Day 1: Miller to interview Texas A&M defensive lineman Jay Arnold at 5:00 p.m. CT,
Day 2: Elliott and Godfrey will host a review segment about their days together on Podcast Ain't Played Nobody (PAPN) at 5:00 p.m. CT.
Day 3: Barnett and Sallee will interview O'Neal at 5 p.m. This will be followed at 7pm with ibble's Will Baizer interviewing Pappoe.
Day 4: Baizer to interview Thompson at 5 p.m.
The event will also offer fans the opportunity to interact with players and personalities on the app, as well as product giveaways and donations to the Helping Hand charity. These freebies and donations will also extend over a fifth day on the app.
College athletes across the country had the opportunity to monetize their NIL starting August 1. Since then, we've seen players make deals doing everything from signing autographs to advertising podcasts. According to Sports Illustrated, the median NIL compensation for a Division I student-athlete is $ 35. However, some players are pushing the seven numbers with Alabama head coach Nick Saban claiming his quarterback Bryce Young has already approached "unholy numbers."