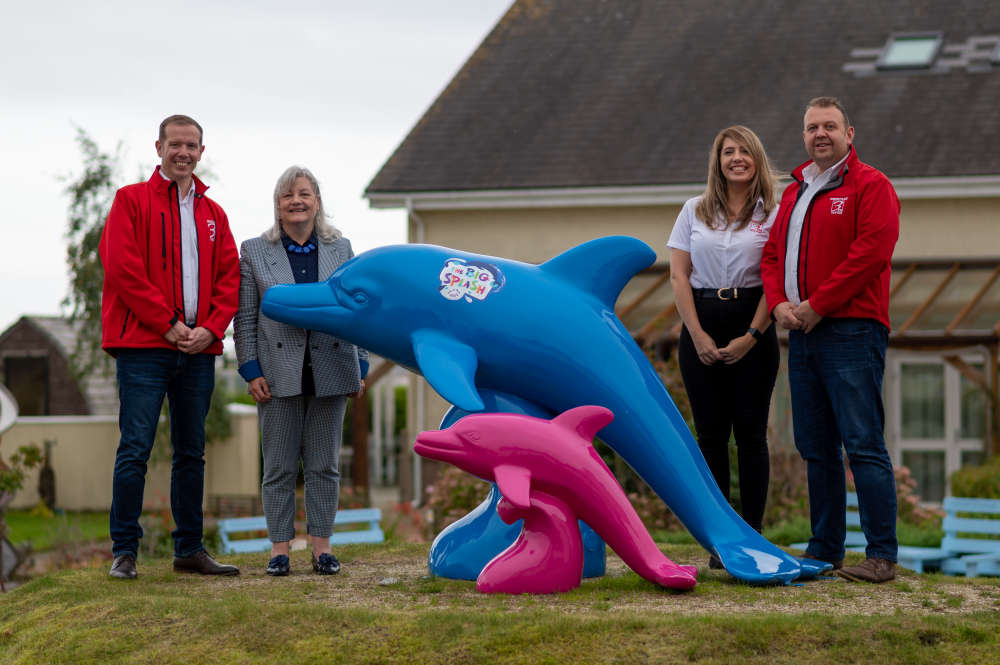 3FM announced as multimedia partner for The Big Splash 2022
Hospice Isle of Man is "over the moon" to announce that 3FM has partnered with The Big Splash to support the Wild in Art 2022 Trail.
The Public Art Trail will be online for 12 weeks from May to September 2022.
Over 30 dolphin sculptures will be dotted across the island next spring, encouraging Isle of Man residents and visitors to explore the environment, while promoting wellness and an active lifestyle.
3FM, who participated in the Wallabies Gone Wild Trail in 2019, are very excited to get involved again and look forward to working with Hospice on one of the biggest projects of 2022.
Jason Quinn, Managing Director of 3FM said "We are delighted to partner with Hospice Isle of Man again for what will be an incredible island-wide event in 2022! We were blown away by the Wallaby Trail and know The Big Splash will be a hit again. larger and will raise much-needed funds for the dedicated and hard-working Hospice Isle of Man team. We look forward to bringing all of the new dolphin sculptures to the 3FM audience, live, online and on video! "
Hospice Isle of Man CEO Anne Mills said "We are delighted that we can now count on the 3FM team to help us create 'a big splash' around the island next summer, while helping us to publicize our exciting dolphin trail. 3FM has been fantastic supporters of Hospice over the years, helping us engage with the island community and educate people on what we have going on. 3FM coming on board as a multimedia partner has helped solidify the relationship we already have with them, and our partnership will benefit and raise awareness of the services Hospice provides for people at the end of their lives. "
Each of these sculptures will also be sponsored by companies who will benefit from a range of public relations opportunities before and along the trail itself.
The Big Splash Project team is keen to connect with other businesses across the island. to learn more about the range of sponsorship opportunities available, you can visit www.bigsplash.im/sponsors or email [email protected]
More Isle of Man News